Whether you are embarking on a new kitchen renovation or updating an appliance, there are many questions you will be faced with, and it can become very overwhelming to determine what is right for you. The kitchen is an important room in any home, so getting the right mix of design, functionality and technology is a must.
First, let's start with what you need to think about before you start comparing products. By painting a picture of the kind of kitchen that will work for you, will result in a practical and inspiring space that gives you satisfaction every day.
How do you use your kitchen?
Is it simply for cooking and preparing meals, or is it a place where you entertain? What is most important to you in your kitchen (style, function, space etc.) and do you enjoy spending time in the kitchen?
What appliances do you need?
When designing your kitchen, it's useful to have an understanding of what you need for your kitchen. Do you want built in appliances that are built into your cabinetry or do you prefer freestanding appliances that can be swapped out with ease down the track? Whether it be a refrigerator, dishwasher, cooktop or oven, our buying guides will delve deeper into these products, so you are able to find the right solution for your home.
What space do you have?
Are you using the existing space to replace appliances, or will you be doing a full renovation? At this point you need to consider the space you will or already have access to so you able to find the right sized products for your home.

Quick Tip – Kitchens sell houses. Even if you're not planning on selling, investing in good quality appliances and smart and functional designs are essential.
We have two helpful pathways for you to explore to help you find the right solution for you.
PATH 1 – REPLACING OLD FOR NEW
Understand the space
Measure the space of the cavity that your existing appliance is installed in. This includes height, width and depth.
Is it integrated into the cabinetry or is it freestanding?
In the case of a dishwasher, does it need to fit under the bench top?
Do you have plenty of bench space? And therefore space for two cooktops? Do you need to have space to fit a microwave, or is there space for it to be built-in?
How deep and wide is the cabinetry? Are you restricted in size when choosing a rangehood? Or will it need to be suspended from the ceiling?
Materials and Finishes
Look at the existing finishes in your kitchen.Look at the existing finishes in your kitchen.
Do you want your new appliance to match others?
Will it be integrated?
Infrastructure
Make sure you understand what type of appliance you have now.
Does your appliance use gas or electricity or both?
If you want to change from gas to electricity or vice versa is this possible?
Must Haves
Have a think about the things that are most important to you before you start looking at new products. This will ultimately help narrow your search and save you on time and money.
Some things to consider…
Is energy consumption a key consideration for your household?
Do you want to stick to a particular brand for synergy within your kitchen?
Function vs design – which is more important to you?
Is there a particular function you need to have? E.g. Safety features or easy to read programmable functions.
PATH 2 – THE RENOVATOR
Understand the space
If you haven't already, you should get a clear picture of the dimensions of the space you have to use – the length of the walls, height to the ceiling, where windows and doors are placed etc.
Depending on your budget, you may choose to use a kitchen design company, an independent drafts person, an architect or use online tools to design it yourself.
Materials and Finishes
What style of kitchen are you going for?
If you need some inspiration, we recommend you do some research. Take a look at our inspirations page and start visiting kitchen show rooms to get the look and feel of different materials.
Choosing materials and finishes will impact your choice of appliances…
Do you want them fully integrated, using the same external material as your cabinets or do you prefer a freestanding model that can offer a more simpley install down the track if you need or want to upgrade?
Infrastructure
Imagine if you designed your perfect kitchen only to find out it's impossibly expensive because the utilities have to be moved. It is very important to have an understanding of where your gas, water and piping is and if they can be moved if necessary.
Are you planning on changing from gas appliances to electric or vice versa?
Do you have gas, or only electricity?
Is there scope to bring in gas if you want it?
Will the builders have access to re-pipe gas or water to where you want it?
You should also consider the most ergonomic layout. For example, you'll want your dishwasher near your sink and your cupboards in reaching distance of your dishwasher for easy packing away.
Must Haves
In planning a kitchen, you'll no doubt have some things that are absolute musts.
Here are some questions to ask yourself to help get you started:
How important is energy consumption to your household?
Would you like all of your appliances to have the same look and feel?
Function vs design – which is more important?
Do you prefer a particular brand? Is it worth considering others?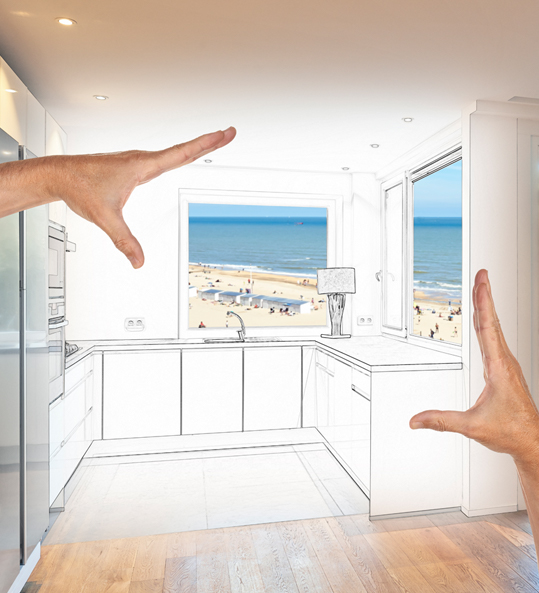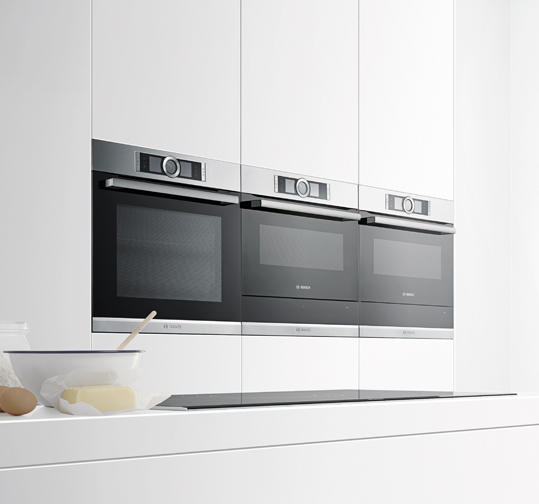 Cost
We'd all love to have the perfect kitchen with the best appliances, but it is really dependent on your budget. It's essential at this point that you make a budget of all the items that will go into making your kitchen a reality.
When you make your budget make sure you plan the right balance of spend between design and function. It is easy to spend a lot of money on handles and drawer mechanisms for instance, but will this be at the cost of getting the appliances you want?
You've done the planning and now it's time to choose the right tools for your kitchen.
You have a picture of how you want your kitchen to look and what your budget is, so now you need to drill down and choose the appliances that will bring it to life.
CHOOSE A KITCHEN APPLIANCE