Westinghouse Cooker: Built for Families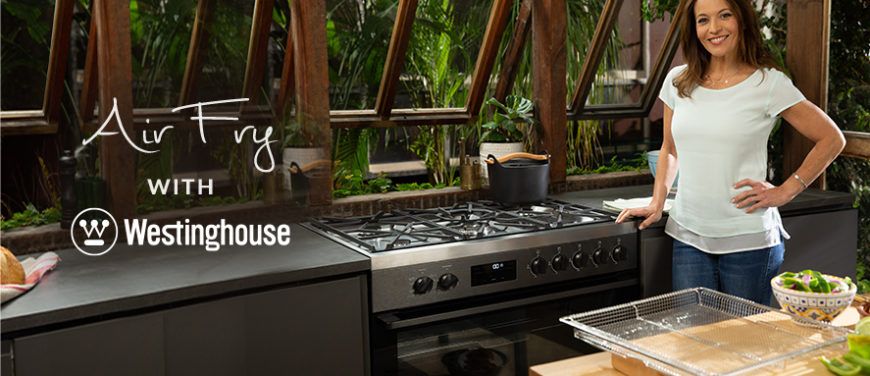 Home cooking has become more popular than ever and the demands placed on the quality of kitchen appliances is no different. Whether you make dinner daily, meal prep for the week or baking for the school fundraiser, Westinghouse's range of cooking appliances has you covered. For a cooking experience that's large on capacity with features to match, you can't look past Westinghouse's newest addition: the 90cm Freestanding Dual Fuel Cooker in Dark Stainless Steel.
Family-Sized
This freestanding cooker is 90cm wide, boasting an ultra-spacious 125L capacity oven that's perfectly suited for families. The oven's twin fan system and fast heat up means you can start on your cooking in a matter of minutes. Once you're done giving the oven a workout, the cooker's 5-burner gas cooktop will demand your attention.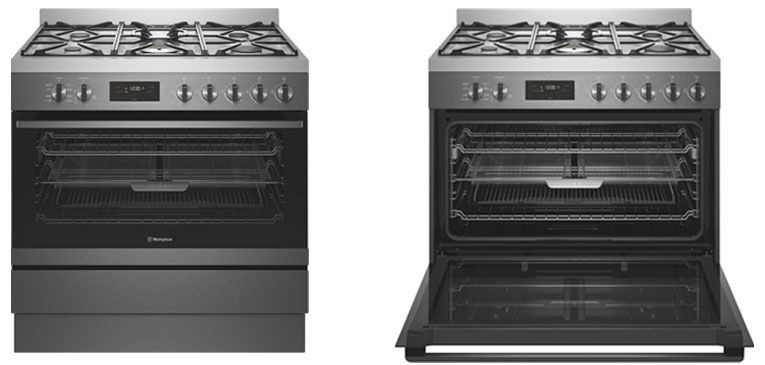 Versatile Cooking
Whatever makes its way onto your menu, this freestanding cooker can do it all. From cakes to pizza, roast chicken or grilled seafood, find the perfect cooking function with 8 oven programs to choose from. Popular cooking methods like Fan Forced/Bake, Bake/Pizza, Grill and Defrost all make their appearance in the 125L oven. For guilt-free fried treats, the AirFry function will cook your usual fried items, minus the excessive amount of oil. Best of all, as the AirFry technology evenly distributes heat, you don't have to check and turn your food – meaning there's more time to relax!
Aside from oven cooking, your other cooking needs like simmering, steaming and frying will be met with the spacious 5-burner gas cooktop. The cooktop includes a powerful 19mj/hr centre wok burner, making it easier to master stir-fries. Even if your menu requires many dishes that need cooktop cooking, you'll enjoy all the space to create them all.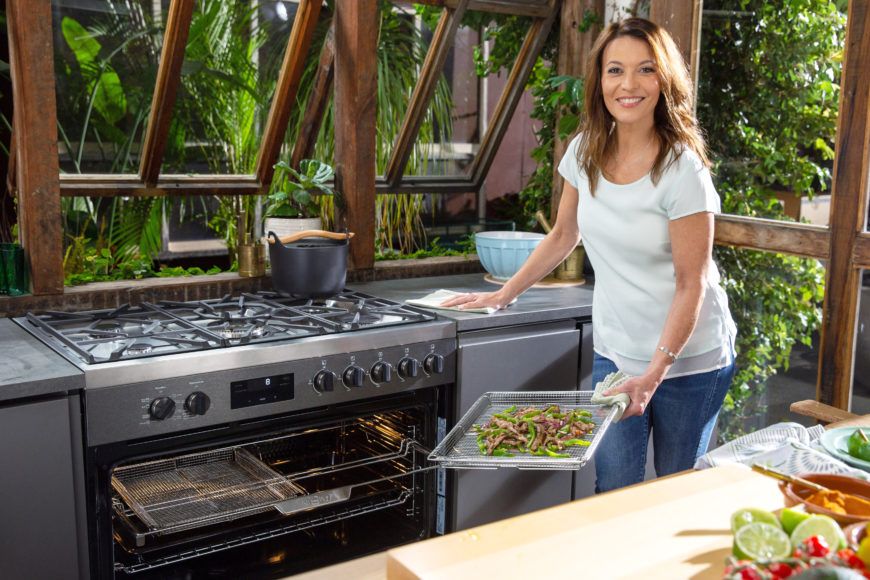 Top: From fried treats to vegetables and meats, cooking everything is easier and healthier
with the AirFry function.
Simple Control
A successful home chef has tools they can rely on and it's no different with the effortless controls of this Westinghouse 90cm Dual Fuel Cooker. Select your cooking function or control heat levels with the control knobs and easily set the time with the programmable touch timer with white LED display. No matter what you're making, easily go from a simmer to a boil and back again quickly with the Dual Valve flame control.
Safety for All
Cooking delicious dishes should come easily and safely. As you make meals, rest assured your cooking experience will be a safe one thanks to the oven door's cool touch 3-layer glass. The included 1x set of telescopic runners makes it easier for you to pull trays out and retrieve items. When cooking on the gas cooktop, the flame failure device automatically cuts the gas supply if the flame goes out, keeping you and your family safe from gas leaks.
Aussie Made for Aussie Families
Increasingly, Australian consumers are choosing to support local brands and jobs. Not only will this Westinghouse 90cm Freestanding Dual Fuel Cooker meet all your cooking demands, it's locally built too, so it's crafted with the highest quality and standards, fit for all Australian households.
Are you upgrading your freestanding cooker or need an all-in-one cooking solution that will fit nicely in your kitchen? Maybe you're an avid home cook who needs all the cooking space and function to meet your ever-growing needs? Whatever your requirements are, as it boasts the perfect blend of technology, style and function, you can't look past this Westinghouse 90cm Freestanding Dual Fuel Cooker in Dark Stainless Steel.
EXPLORE WESTINGHOUSE'S FREESTANDING COOKER