Recapped: Samsung First Look 2021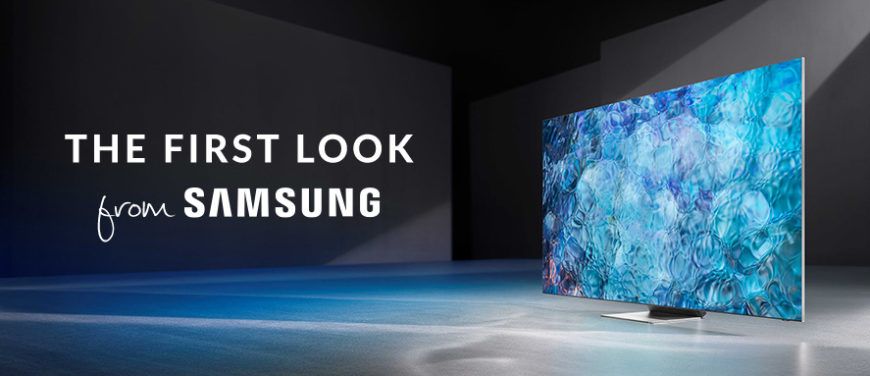 In 2021, CES, the world's largest consumer electronics and tech event, is for the first time, being held as an online event. Just days away from the event, Samsung have publicly released a handful of their new technologies and products for 2021. Called "The First Look 2021", the team at National Product Review attended the exclusive meeting where Samsung showcased their revolutionary portfolio of TVs and technologies.
"Screens Everywhere. Screens for All." is the theme behind Samsung's offering as the brand endeavours to ensure everyone can experience the joys of entertainment, in any setting. Below, we break-down Samsung's exciting developments for 2021 and beyond.
Going Green
With our planet's health front of mind, Samsung have cemented their sustainability commitments. Aside from reducing production waste, by way of software updates and advanced repair services, Samsung aims to reduce e-waste too.
Eco-friendly and recyclable packaging that's stripped back means TV boxes are more sustainable. Samsung's new TV packaging can be creatively upcycled to create fun and practical items like a magazine rack, small toys, pet houses and even shelves.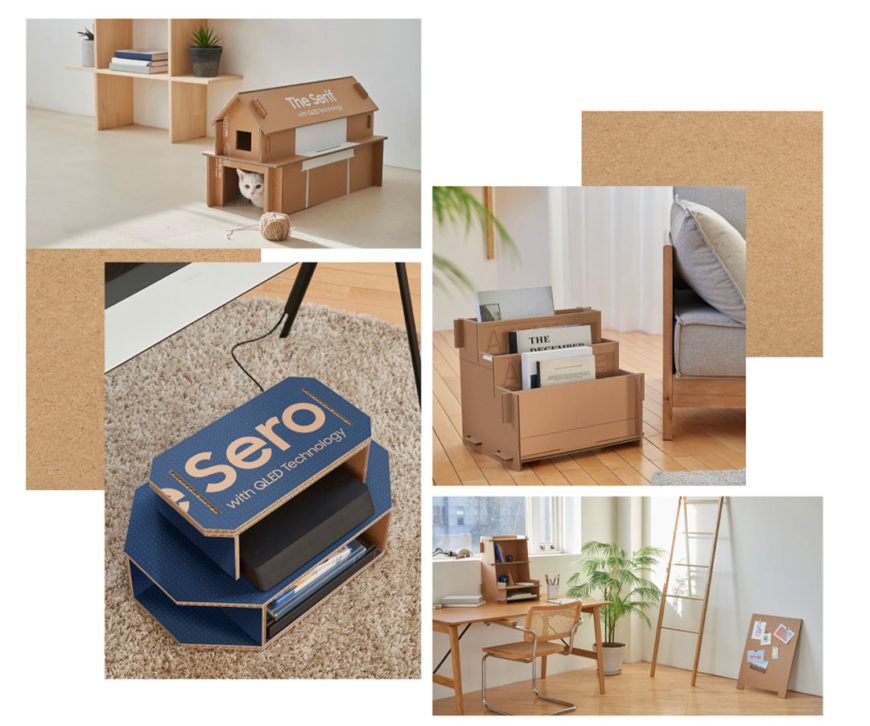 Top: Shelving and pet houses are just some of the up-cycled options from Samsung's TV boxes.
To top off Samsung's green vision, they have released details of the new SolarCell Remote Control, which is powered by solar energy and made from recycled plastic. The SolarCell Remote uses sunlight or indoor lighting to power itself, removing the need for disposable batteries.
Below: Samsung's SolarCell Remote Control has a back cell zone that's powered by light energy.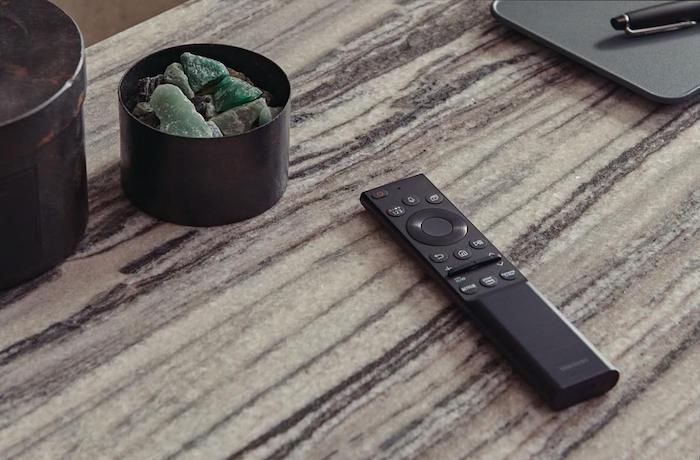 Accessibility for All
Ensuring the screen experience can be enjoyed by all, Samsung's 2021 TVs boast a wide range of accessibility features. Users with a hearing, speech or visual impairment can now operate the TV independently. These features even have worldwide recognition with accessibility accreditation from bodies like the Royal National Institute of Blind People (RNIB). Some of the accessibility functions are outlined below:
SeeColours: customised colour deficiency settings so users can enjoy more colours
Colour Inversion: inverts colours of text and the background, making it easier to be seen by people with low vision
Audio Description: be guided as you hear actors' gestures and expressions
Learn Remote Control: each time a button is pressed, users are told what the button does so they can easily remember each function
Voice Guide: notifies what channel and volume is being played on screen
Sign Language Zoom: enables magnification of the sign language area by up to 200%
The All-New Neo QLED
It's new and it's here. Samsung's new Neo QLED revolutionises home entertainment and how you use your TV.
Powered by Quantum Mini LED that's 40x times smaller than conventional LEDs, Neo QLED panels contain more LEDs. Coupled with Quantum Matrix Technology, Neo QLED produces deeper details, brighter colours and clearer pictures for an out-of-this-world viewing experience.
Whatever your content source, watch them all with up to 8K resolution thanks to the new and improved AI Upscaling that's run by the NeoQuantum Processor 8K. Enjoy enhanced audio that follows on-screen movement with Object Tracking Sound (OTS).
Boasting an Infinity One Design, Neo QLED TVs are sleek, slim and almost bezel-less, providing an immersive screen experience. A new addition to Neo QLED TVs is the Slim One Connect Box which offers a compact and clean cable management system that easily attaches to the back of the TV.
Below: Watch with incredible colours on Neo QLED'S Infinity One Design.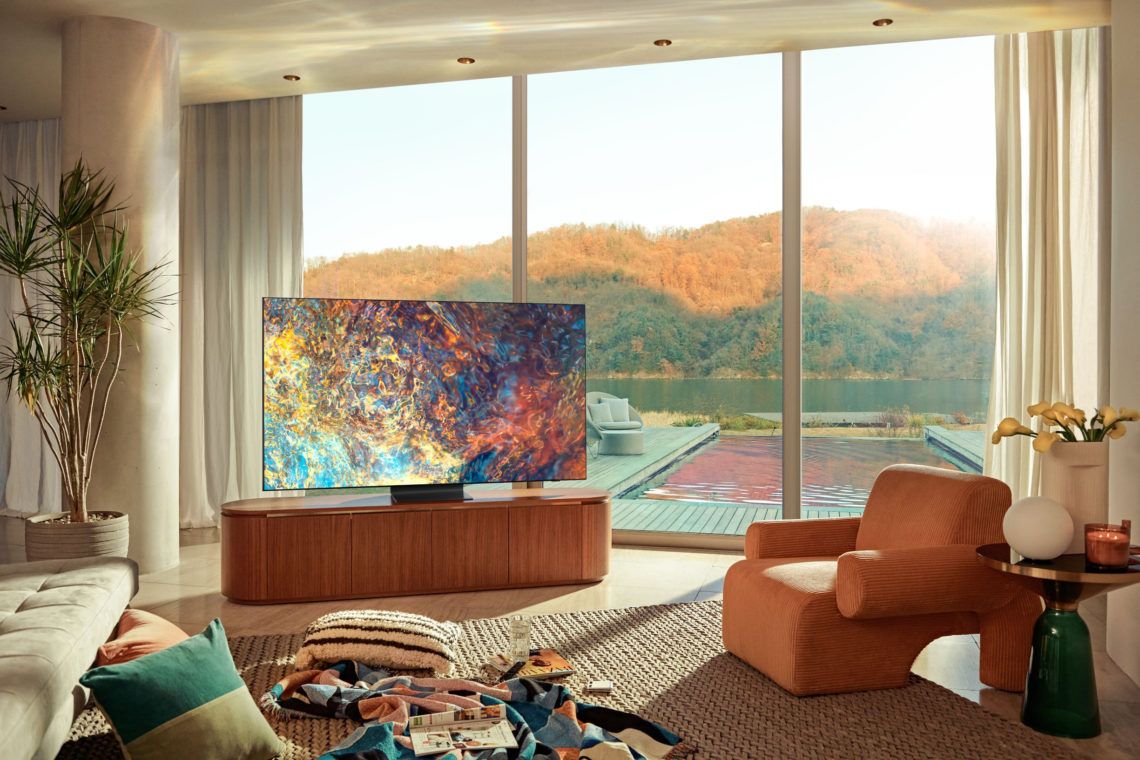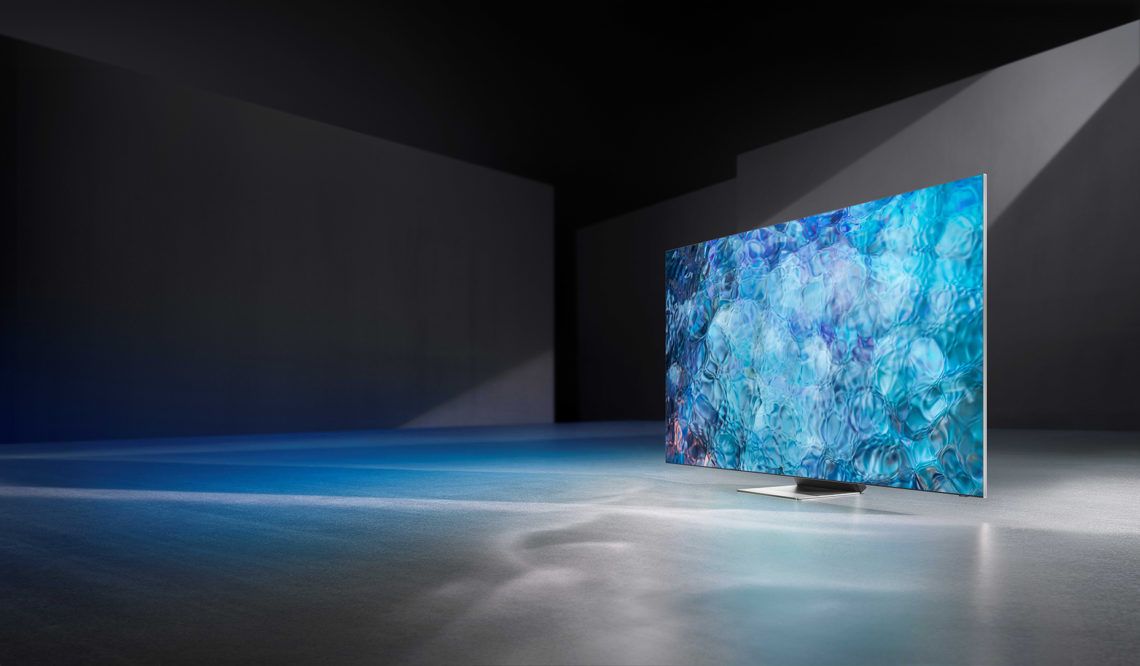 Life's Better with Neo QLED
The new Neo QLED TV was designed for more than just watching your favourite content. As our lifestyles change, our homes become a place to connect, study, work, play and so much more! Whatever you need to do, enjoy it better with these amazing features with Neo QLED:
Samsung Health Smart Trainer: work out at home
Multi View: do multiple things on one screen such as watching TV and video calling friends
Super UltraWide GameView: see the full view when you game
GameBar: monitor and customise your gaming performance
PC on TV Function: access your files and work smarter at home
Samsung TV Plus: free content streaming from various channels – you can even watch it on your mobile anytime, anywhere
Micro LED is Here!
The latest generation of viewing is here. Captivating quality meets ultra-large screens in the comfort of your home. Micro LED is one you can't miss.
So how does Micro LED actually work? Put simply, Micro LED TV panels contains up to 24 million microscopic LEDs. The LEDs are self-lit so they produce more brightness and clarity when compared to conventional LEDs.
Micro LED TVs also boast an Infinity Screen that integrates seamlessly into your space, providing an ultra-large immersive experience. Featuring centre speakers which support Object Tracking Sound (OTS) Pro, Micro LED TVs produce Arena Sound to transport you to the action.
Want to watch more at one time or game with some friends in the same room? With 4Vue (Quad View), Micro LED TVs supports up to 4 devices at one time, so you can view up to 4 screens simultaneously. Just plug-in extra devices and see it all.
Offering flexibility, Micro LED TVs come in a modular form for easy customisation of size, ratio and shape. At the time of writing, the ultra-large 110" Micro LED TV is being considered for Australia, with smaller sizes also available.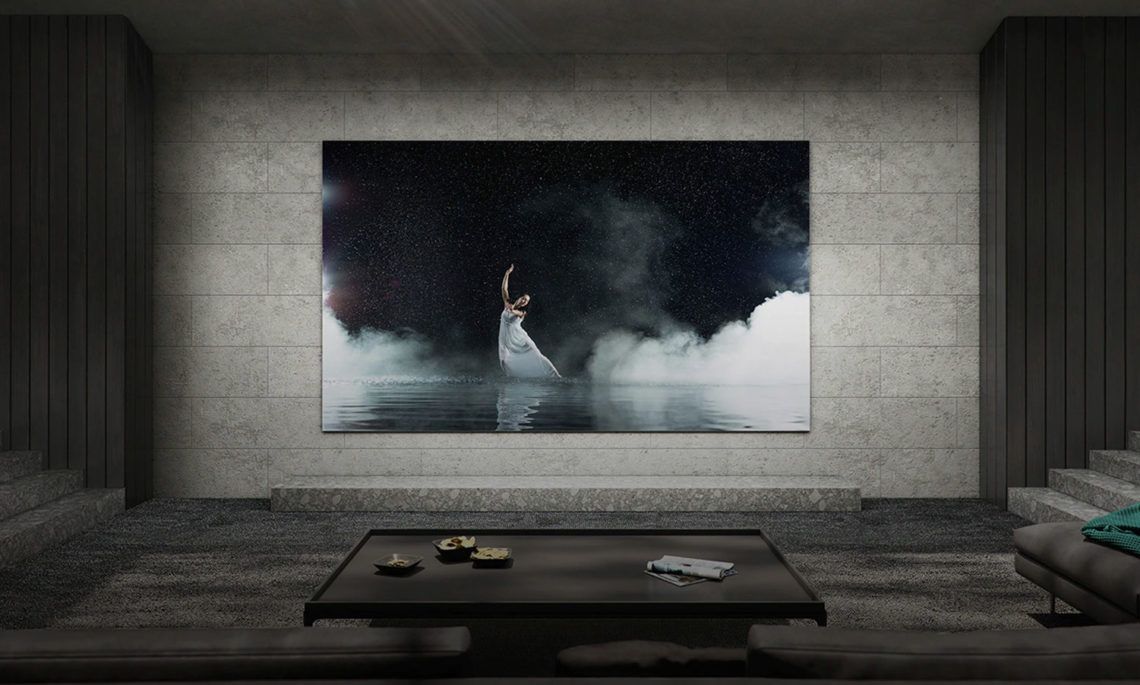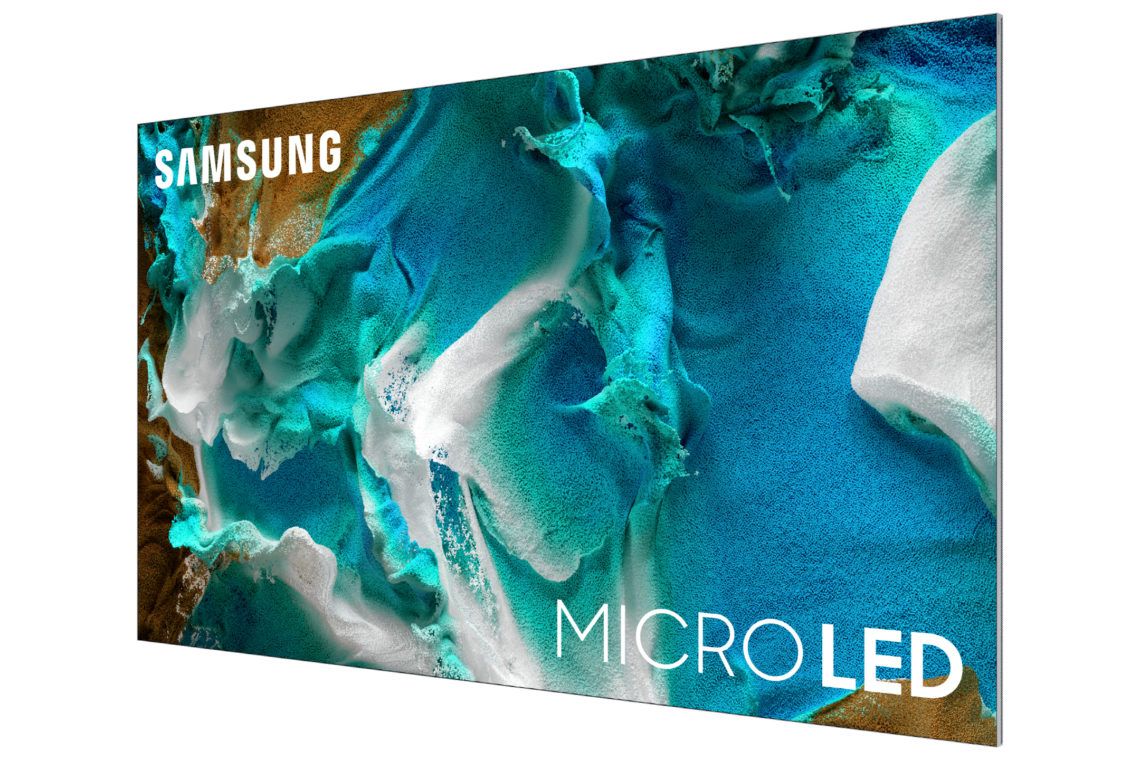 Top: Enjoy the ultra-large and seamless entertainment experience with Micro LED.
New & Improved Lifestyle TVs
For the past few years, Samsung have expanded their TV range by offering a selection of 'lifestyle' TVs. As 2021 unfolds, Samsung's range of lifestyle TVs have seen some updates and improvements. These are listed below:
The Frame
2021 model boasts a slimmer screen, almost half of older models
More frame and 5x bezel colour options for customisation
All-new Art Store with over 1,400+ artworks
The Premiere
Projector for home cinema experience
HDR 10+ and 4K Triple Laser which project vibrant pictures
Can project up to 130" of cinema
Has 4.2-ch 40W all-in-one sound
The Terrace
Fit for outdoor lifestyles and entertaining
Indoor QLED picture quality, which can be enjoyed outside
Withstands the elements with weather-resistant IP55 rating
The Sero
Enjoy the mobile experience on a larger screen
Scroll through socials, text friends or watch live content
Can be viewed in portrait or landscape mode
The Serif
TV combines with stunning furniture
Can be stood on its own or the stand
Best of technology and style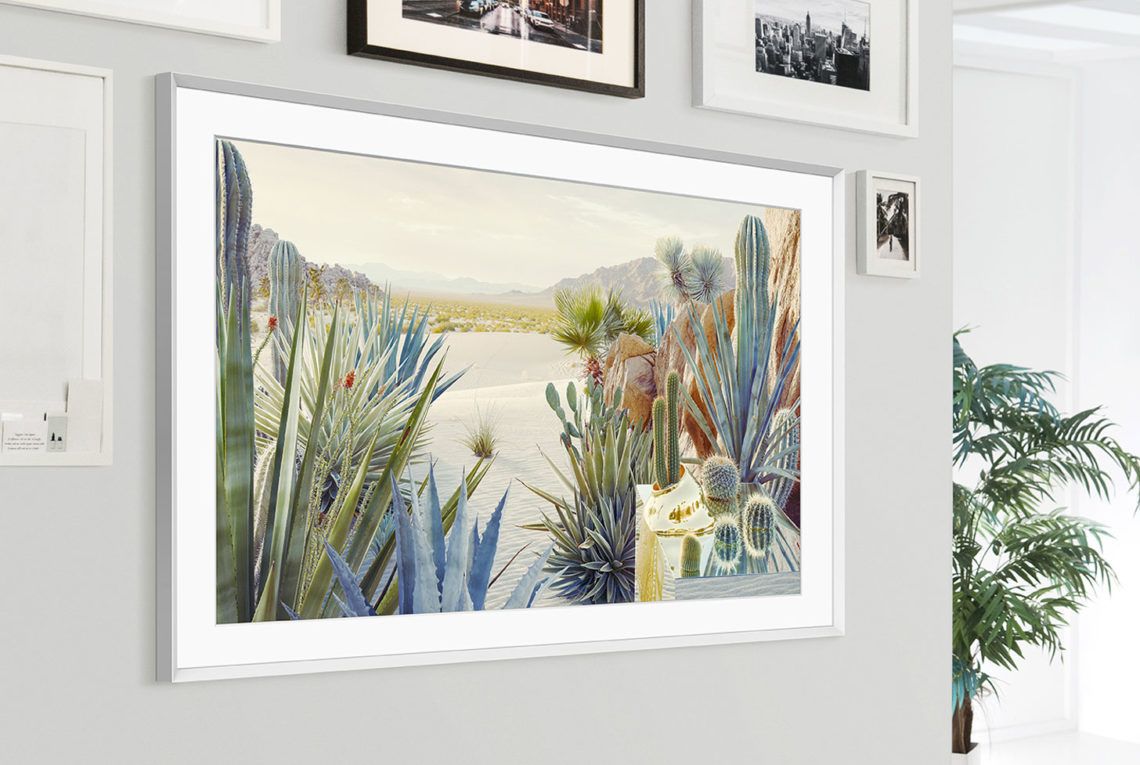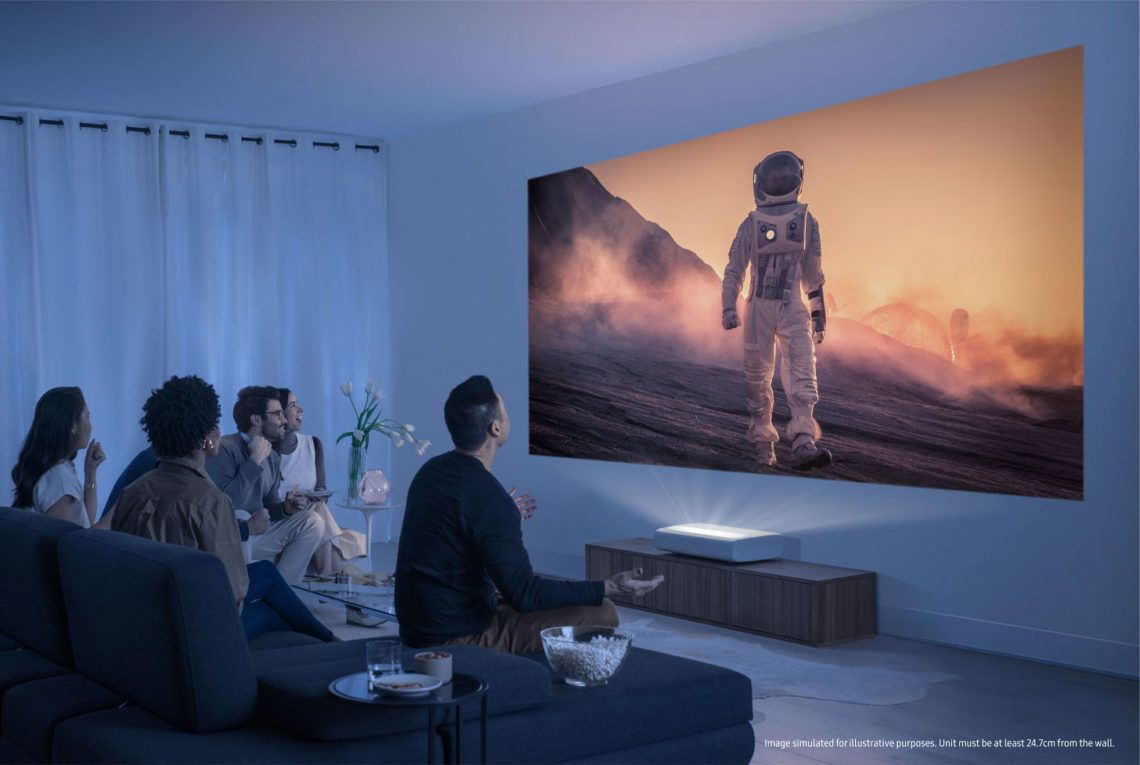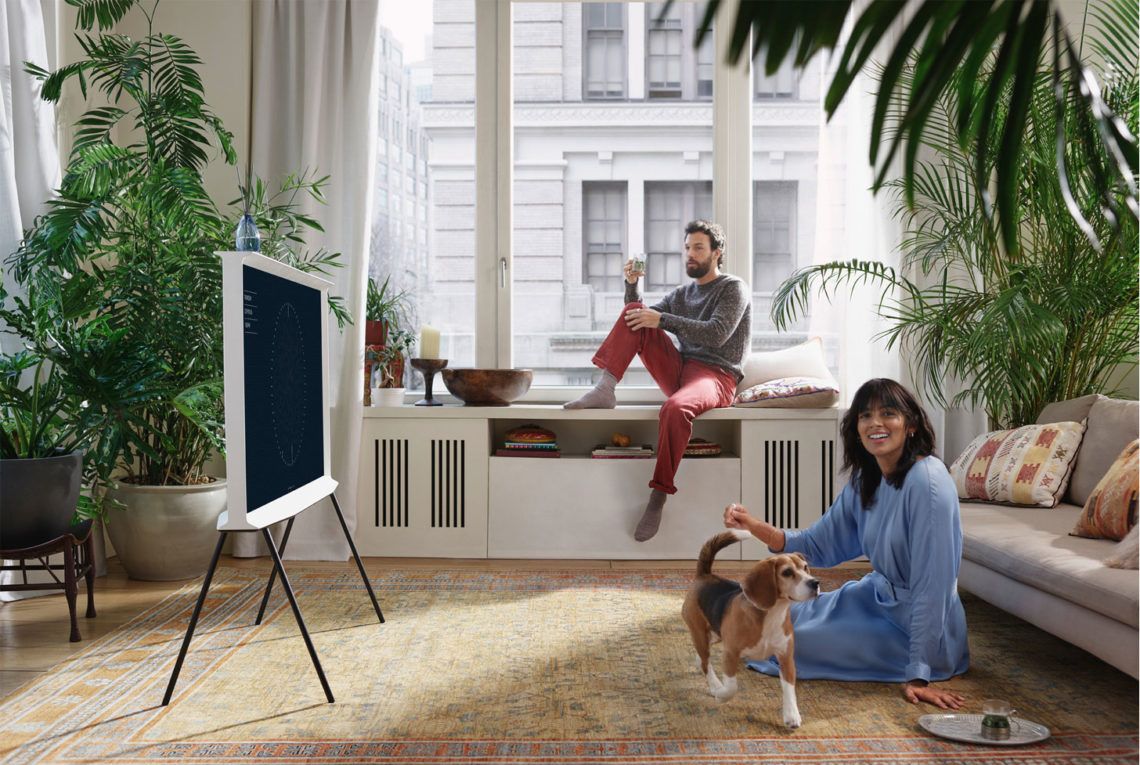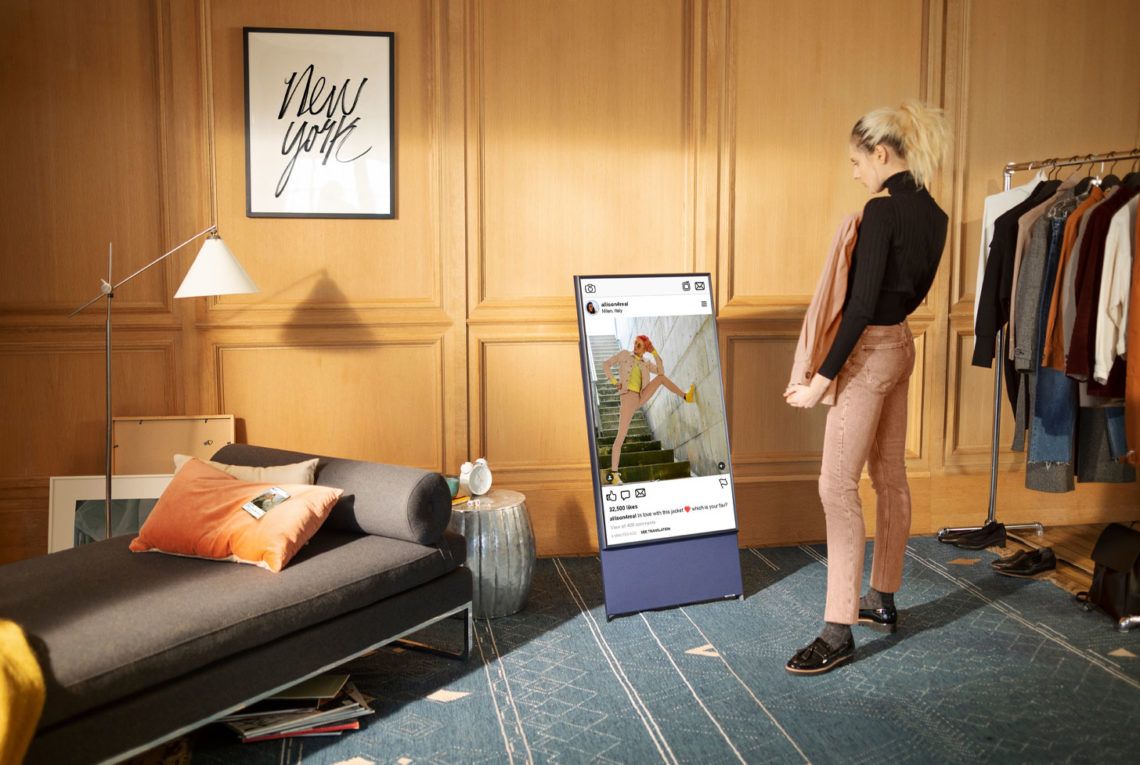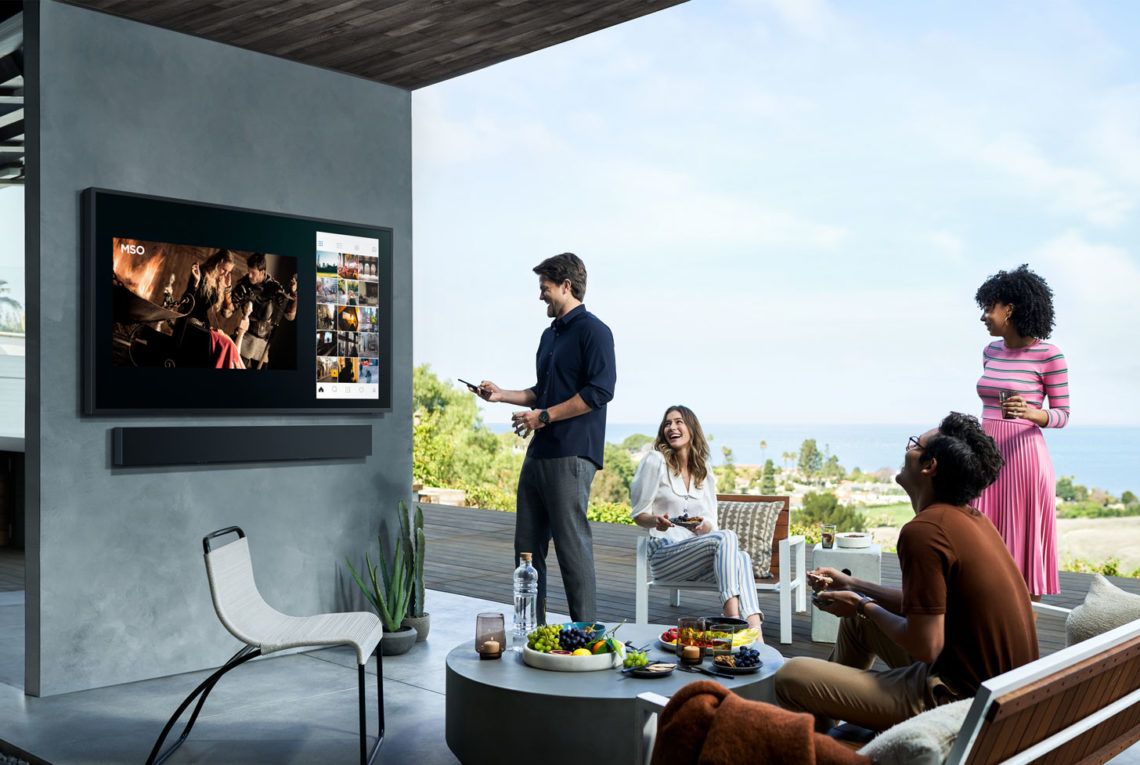 Top: There's a Samsung lifestyle TV to suit all your viewing and usage needs.
2021 is the year to embrace change that will occur in both technology and our homes. As the screen experience evolves, so too does our connected lives. Samsung's release of their 2021 portfolio proves how important sustainability, accessibility and technology will be in our daily lives for now and the future. Keep an eye out as we share more updates as it happens!
If you're looking for a Samsung TV to kick start the new year, why not explore a wide range today. Simply click on the link below to view models, compare, read reviews and find them at your local retailer!
BROWSE SAMSUNG TVS