Pulled Pork Pies with Sunbeam's Pie Magic Traditional 4 Up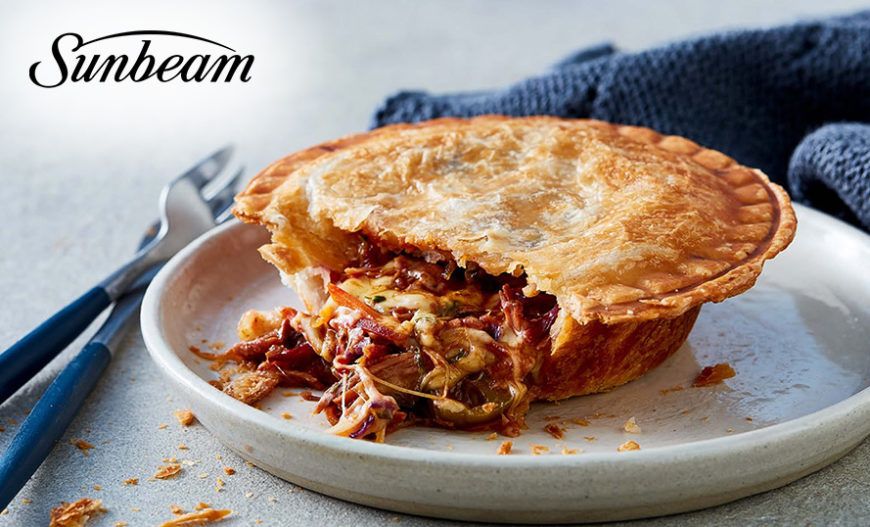 INGREDIENTS
2 cups pulled pork, warm
4 Tbs pickled jalapenos, optional
1/2 cup kale coleslaw
1 cup mozzarella cheese, grated
4 puff pastry sheets
1 egg, lightly whisked
METHOD
Step 1.
Turn Sunbeam Pie Magic® on and preheat.
Step 2.
In a large bowl mix left over pulled pork, jalapenos, kale coleslaw and cheese.
Step 3.
Using the pastry cutter provided, cut out 4 bases and 4 tops. Overlap the base flaps making a pastry shell.
Step 4.
Place the pastry shells in each pie dish, top each pie with the pulled pork mixture and add pastry lid on top, brush with whisked egg.
Step 5.
Close lid and cook for 14 mins, or until pastry is golden brown.
Serves 4
Click here to view the recipe book