NZ Black Friday Coffee Machines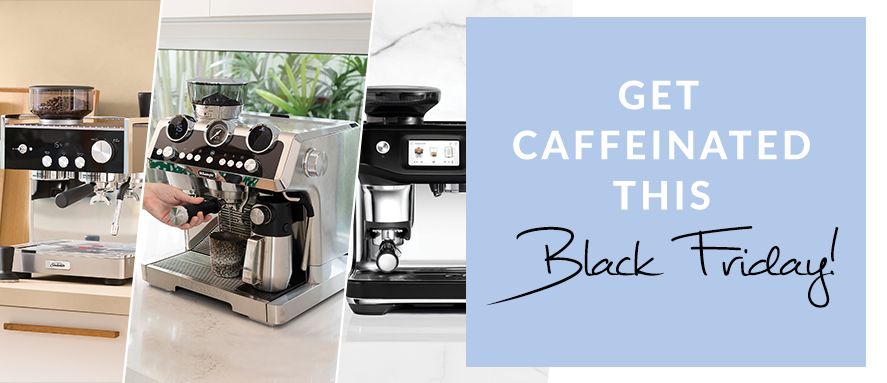 Spoil the coffee lover in your life, even if it's yourself this Black Friday – 1st October with our top pick coffee machines.
With so many coffee machine options and brands to choose from, it can be difficult to find the right option, so here is our complete coffee machine guide to help you find the right one. Let's jump straight in!
1. Delonghi Dinamica Fully Automatic Coffee Machine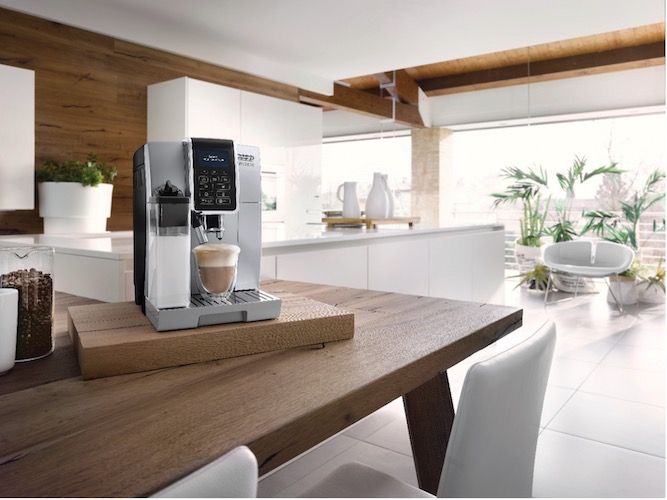 Automatic coffee perfection.
Featuring smart One Touch Technology, the Delonghi Dinamica lets you prepare the perfect cup with a touch of a button. As the Dinamica does all the hard work, you can get back to all the important things – like checking emails, making breakfast or getting changed. Powered by two independent heating systems, coffee is crafted and milk heated up simultaneously to deliver your cup of coffee, faster. Select from 10 coffee recipes including espresso and cappuccino – or save your customised recipe with the My Menu function for quick and easy access.
2. Sunbeam Origins Pump Espresso Coffee Machine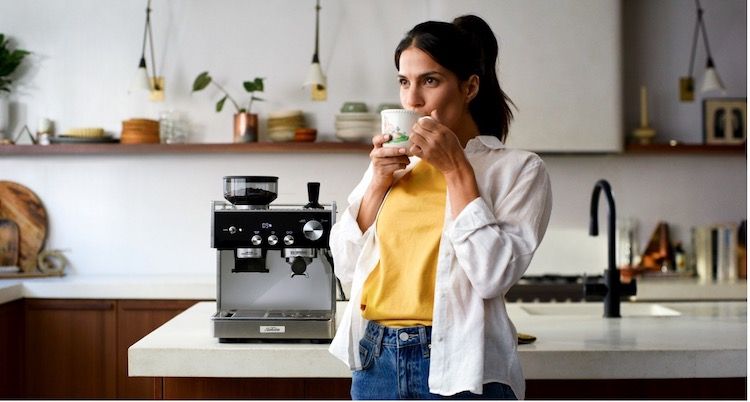 Achieve barista-grade coffee at home.
Enjoy the taste of freshly brewed, barista-level coffee at home and on the go without the mess with Sunbeam's Origins Pump Espresso Coffee Machine. This classically styled automatic coffee machine boasts an integrated Tap & Go™ grinder with 30 grind settings, ensuring you achieve your perfect blend effortlessly. With a full-size steam wand and the choice of one, or two shots of coffee, crafting your own caffeine creation is made simpler than ever.
3. Breville The Barista Touch™ Impress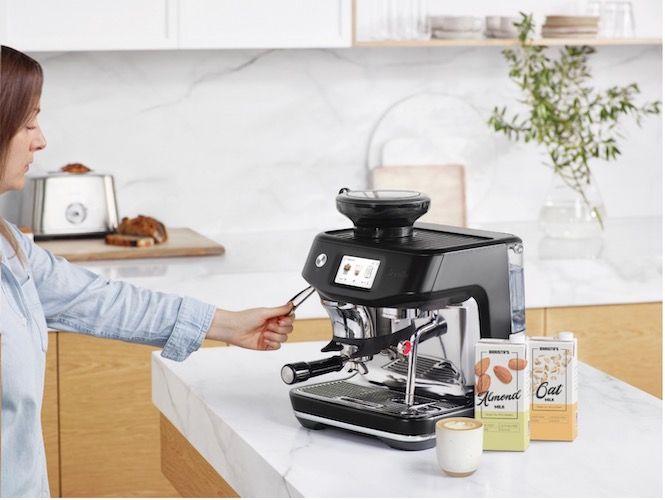 Perfect for alternative milk lovers.
Designed to please all, indulge in a velvety smooth coffee crafted your way with Breville's Barista Touch™ Impress Espresso Machine. Featuring a colour touchscreen with built-in Barista Guidance, this machine simplifies the coffee-making process and is designed to accommodate various milk types, from almond to oat milk, without curdling. Complete with intelligent dosing capabilities thanks to the revolutionary Impress™ Puck System, a 340g Bean Hopper and 2L Water Tank, it's the perfect all-in-one espresso coffee machine.
4. DeLonghi La Specialista Maestro Pump Espresso Coffee Machine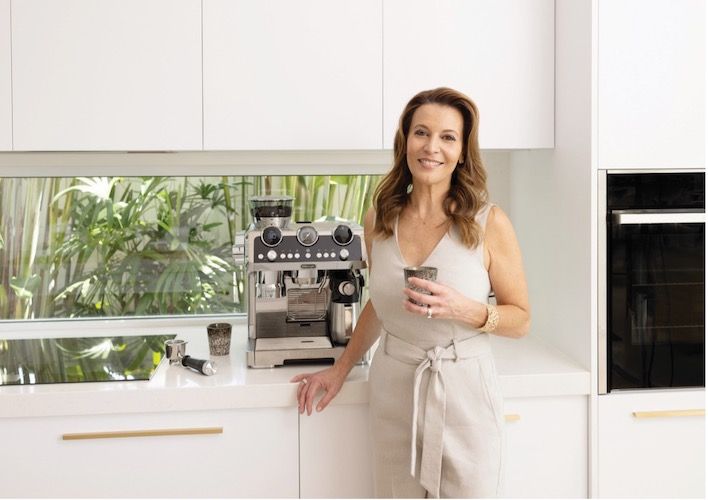 Designed for the iced coffee enthusiast.
Enjoy both hot and cold coffees with DeLonghi's La Specialista Maestro. This automatic coffee machine's Cold Extraction Technology produces delightful cold brews, perfect for hot summers. With the choice of 5 extraction temperatures and 6 pre-set recipes ranging from Latte Macchiato to Americano, you can enjoy an aromatic espresso coffee crafted to your liking. Whether you prefer to texture your milk manually or with the automatic LatteCrema System, the Delonghi Maestro has you covered.
5. Breville Nespresso Creatista® Pro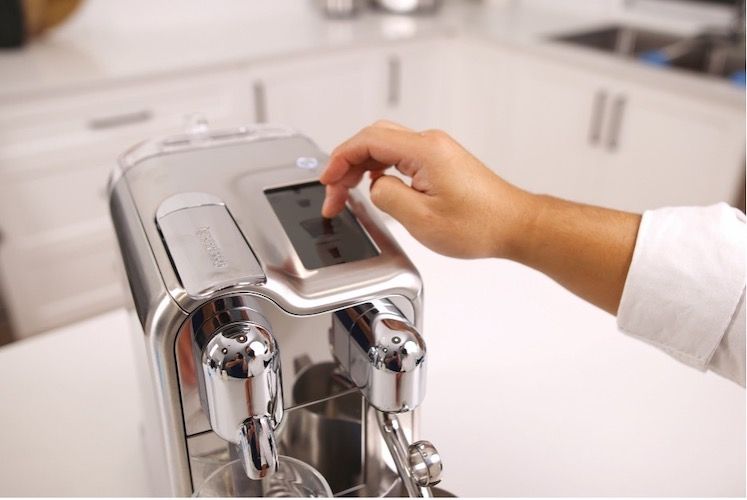 The coffee artisan's choice.
Compact in size without compromising on coffee flavour, create your favourite coffee blends with Breville's Nespresso Creatista® Pro. Its smaller size conceals powerful features like a 3-second heat-up time, a colour touchscreen display, a Dual Thermo Jet™ Heating System for quick brewing, a hot waterspout and fully automated steam wand. Boasting 8 pre-programmed coffees, 7 coffee volume settings, 8 milk texture options and 11 milk temperatures, coffee personalisation is its defining feature.
6. Breville The Barista Pro™ Espresso Machine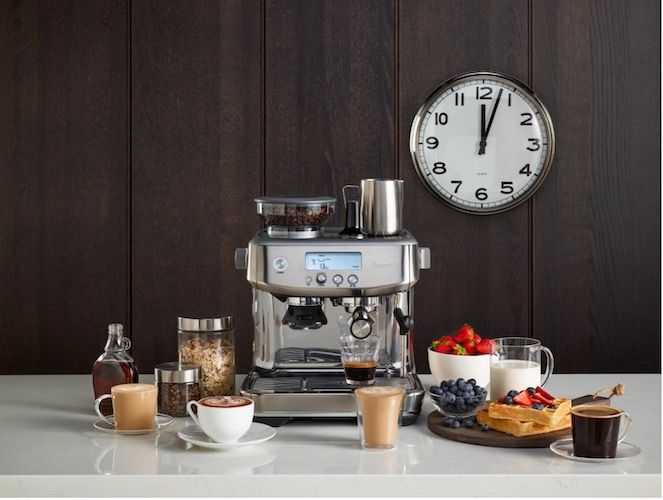 Barista guidance a touch of a button.
A fresh aromatic cup can be created in minutes with the fast ThermoJet™ Heating System of Breville's Barista Pro™ Espresso Machine. A built-in grinder delivers up to 30 grind settings and its capable of adjusting the grind size and dose to ensure the right coffee intensity. Be guided with the intuitive LCD display as you craft up to 2 cups of coffee. And with a full-sized steam wand, effortlessly create texturized micro-foam milk for the perfect latte.
Find the perfect Coffee Machine this World Coffee Day
Whether you are looking to buy a coffee machine for yourself, a coffee lover you know, or perhaps it's for the both of you, there have never been so many great coffee machine options.
Get grinding and enjoy a sip of your favourite cup in next to no time!