How to: Style your Kitchen with Dark Stainless Steel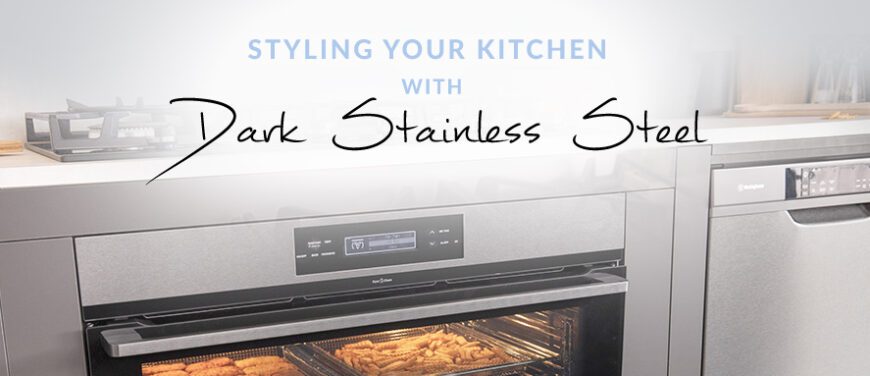 Are you building a whole new kitchen or maybe you're just upgrading your suite of appliances? Need a new colour trend to fall in love with? Move aside Stainless Steel, because there's a new shade in town.
Making its debut over the past few years, Dark Stainless Steel is a newer variation of the industrial-looking Stainless Steel. Visibly similar to Black, Dark Stainless Steel offers the same, if not better benefits we already know and love from Stainless Steel.
What is Dark Stainless Steel?
Elegant with a premium feel, Dark Stainless Steel is not only beautiful, it boasts being more easier to keep clean. If your household is one with young kids, you'll love that Dark Stainless Steel is very resistant to smudges, fingerprints, water spots and streaks that normally show on Stainless Steel. This is perfect for keeping the exterior of the appliance clean and it means less cleaning for you. All that Dark Stainless Steel requires for cleaning is a soft cloth and some warm water. Because Dark Stainless Steel appliances have a coating applied to the exterior, this does make it more prone to scratches such as those created by pulling down fridge magnets.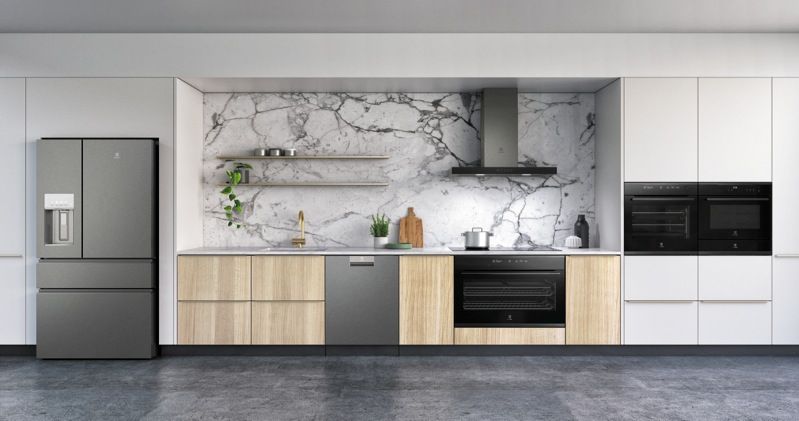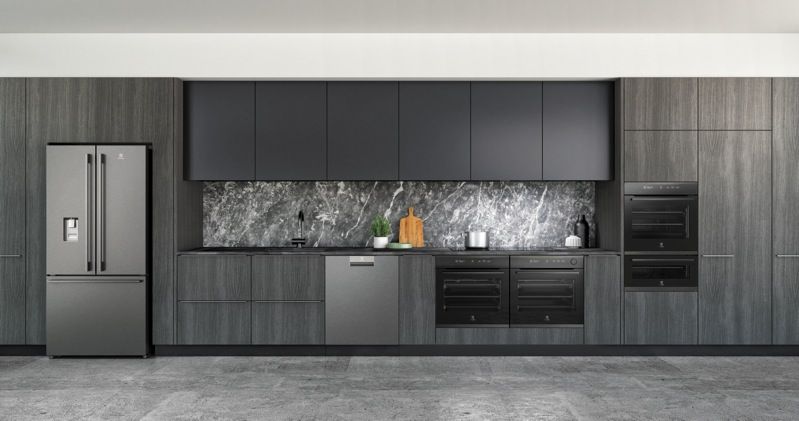 Above: Electrolux's range of Dark Stainless Steel appliances encompasses refrigeration,
cooking and dishwashers.
How Do I Style Dark Stainless Steel in my Kitchen?
The key to styling Dark Stainless Steel in your kitchen is to either complement or contrast it with the rest of your kitchen's design. Below, we'll explain exactly how that works.
Complement with Black
Dark Stainless Steel works well if you have a Black theme in your kitchen – think Black coloured cabinets, lighting, furniture and accessories. If you're worried a kitchen of Black with Dark Stainless Steel appliances is too dark, you can always add a touch of colour or metallic shades in smaller details – think cabinetry handles, sinks and taps and even a stand-out golden vintage vase.
Contrast with Lighter Colours
If you're easing into this new shade of steel, contrast Dark Stainless Steel appliances in your kitchen with lighter colours. Dark Stainless Steel works great and opens up your kitchen when used in conjunction with wooden benchtops or with lighter coloured cabinetry such as white and shades of cream. Keep accessories such as lights minimal for a modern and timeless appeal.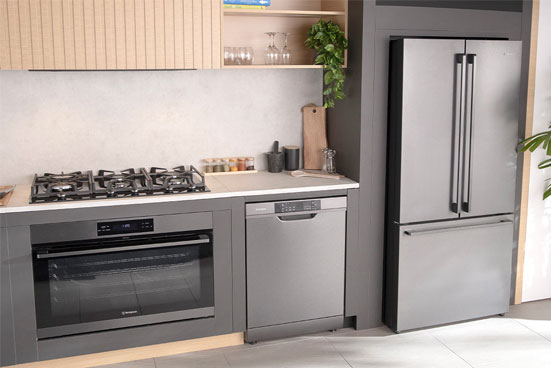 Above: Westinghouse's Dark Stainless Steel appliances are fit for any kitchen design.
What Dark Stainless Steel appliances are available?
Many of the biggest home appliance brands such as Westinghouse, Electrolux, Fisher & Paykel and Samsung now offer Dark Stainless Steel as a standard across their product range. Smaller, benchtop appliances like kettles and toasters are also available in Dark Stainless Steel to complete your kitchen's design.
Ready to make the change?
Whether you've already made up your mind or you're still exploring your options, click on the below link to view the Dark Stainless Steel range today.
VIEW THE DARK STAINLESS STEEL RANGE