No Flour, No Worries: Flourless Baking!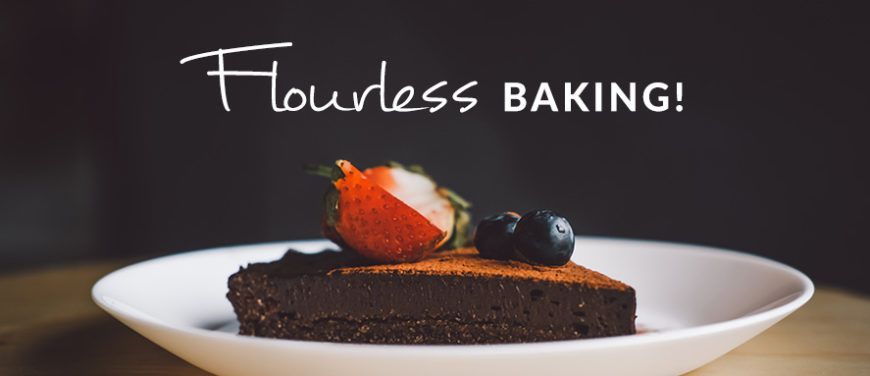 Like everyone else, you may be spending more time at home. With more opportunity on your hands, spending time in the kitchen trying new recipes and exercising your skills is only natural.
Whether you're rationing your flour, or you couldn't find any at your last shop, these flourless cake recipes will do the trick!
Flourless Chocolate Cake
Preparation time: 15 minutes
Cooking time: 30 mins
Serves: 8
Ingredients
• 120g dark chocolate, chopped
• 120g butter
• 150g caster sugar
• 50g cocoa powder
• 3 eggs, beaten
• 1 teaspoon vanilla extract
Method
1. Preheat the oven to 150°C. Butter a 20cm round springform tin and dust with cocoa powder.
2. Melt the chocolate and butter together in a double boiler over simmering water. Remove from heat and stir in sugar, cocoa powder, eggs and vanilla. Pour the batter into the buttered tin.
3. Bake 30 minutes in the preheated oven. Let cool 10 minutes, then turn cake out on a rack to cool completely.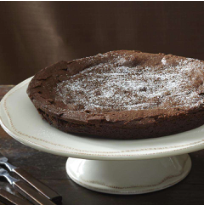 Recipe by All Recipes Australia
---
Flourless Lemon Buttermilk Cake
Preparation time: 1 hour & 15 mins
Cooking time: 40 mins
Serves: 8
Ingredients
• 4 eggs, separated
• 100g (1/2 cup) caster sugar
• 1 tablespoon finely grated lemon rind
• 125ml (1/2 cup) buttermilk
• 200g (2 cups) almond meal
• 1 teaspoon baking powder
• Pinch of salt
• Lemon zest, to serve
Glace Icing
• 150g (1 cup) icing sugar mixture, sifted
• 2 1/2 tablespoons fresh lemon juice
Method:
1. Preheat oven to 180°C/160°C fan forced. Grease a 20cm springform pan and line the base and side with baking paper.
2. Combine the egg yolks, caster sugar and lemon rind in a large mixing bowl. Use a whisk to whisk together until pale and creamy. Gradually beat in the buttermilk until combined. Stir in the almond meal, baking powder and salt.
3. Use electric beaters to beat the egg whites until soft peaks form. Add to the buttermilk mixture and fold until just combined. Transfer to the prepared pan and smooth the surface. Bake for 40 minutes or until cake springs back when lightly touched in the centre.
4. Set aside in the pan for 10 minutes to cool slightly before turning onto a wire rack to cool completely.
5. To make the glacé icing, place the icing sugar and lemon juice in a small bowl and stir until smooth. Drizzle over the cake. Sprinkle with extra lemon zest. Set aside for 1 hour or until set.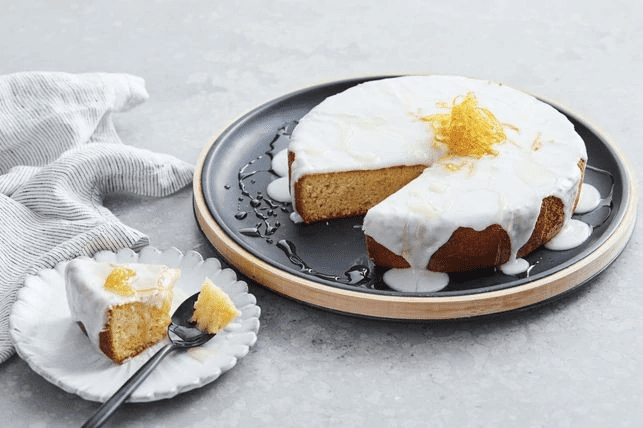 ---
Flourless Orange, Hazelnut & Poppy Seed Loaf
Preparation time: 10 mins
Cooking time: 2 Hours & 35 mins
Serves: 8
Ingredients
• 2 oranges
• 4 eggs
• 220g (1 cup) caster sugar
• 150g (1½ cups) hazelnut meal
• 150g (1¼ cups) almond meal
• 2 tbsp poppy seeds
• 1 tsp baking powder
Orange syrup:
• 440g (2 cups) caster sugar
• 125ml (½ cup) orange juice
• 1 orange, thinly sliced
Method:
1. Place whole oranges in a saucepan over high heat, cover with cold water and bring to the boil. Reduce heat to low, cover and simmer for 1 hour or until oranges are completely soft. Drain and cool completely.
2. Meanwhile, to make orange syrup, place sugar, orange juice and 375 ml (1½ cups) water in a saucepan over medium heat and stir until sugar dissolves. Bring to the boil and add orange slices. Cook for 20 minutes or until oranges are translucent and candied. Set aside.
3. Preheat oven to 160°C. Lightly grease and line a 9 cm x 20 cm (2 litre capacity) loaf pan with baking paper. Set aside.
4. Place cooked whole oranges in a food processor and process until smooth. Add eggs and sugar and process until smooth. Transfer to a large bowl and fold through hazelnut and almond meals, poppy seeds and baking powder.
5. Spoon mixture into prepared pan and bake for 1 hour 30 minutes or until a skewer inserted into the centre of the cake comes out clean. Using a skewer, prick top of cake all over and pour over three-quarters of the orange syrup. Set aside to cool completely.
6. Turn cake out and top with candied oranges slices and remaining syrup.